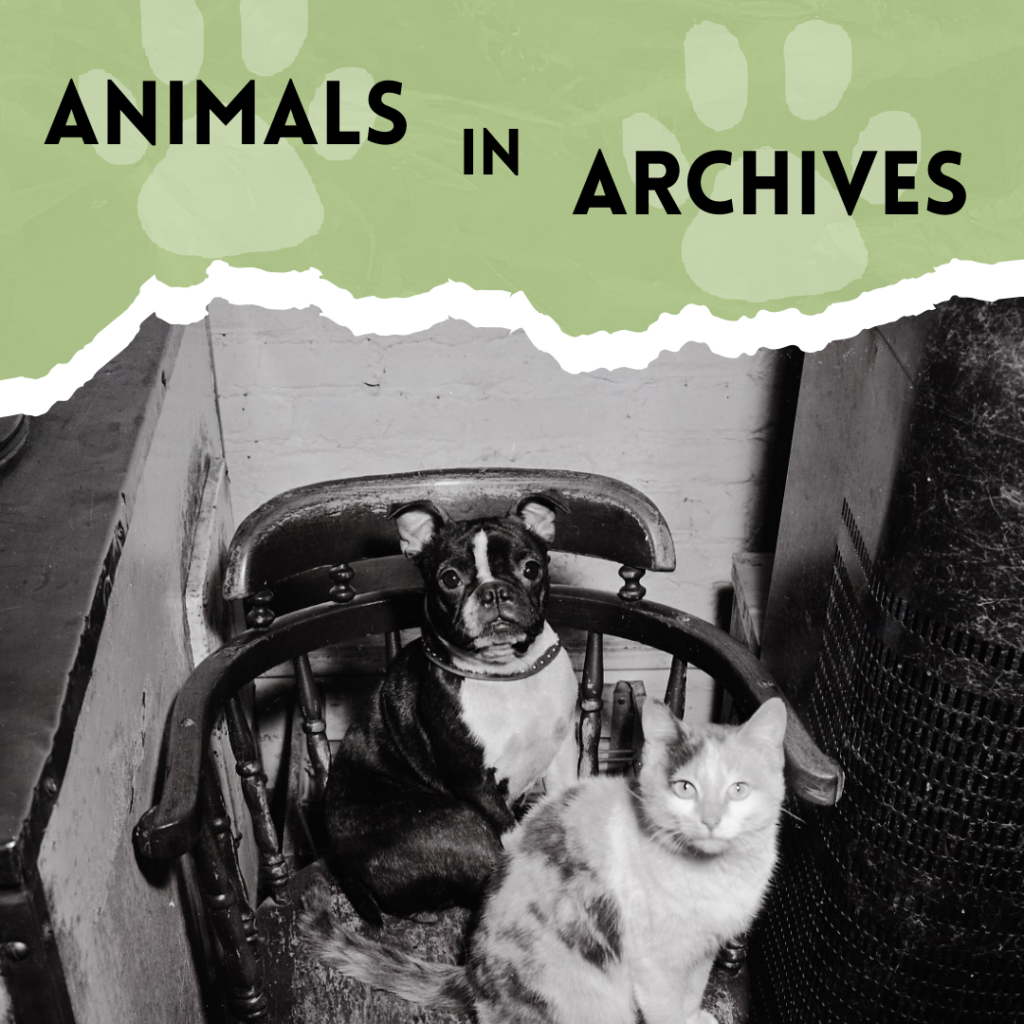 Hello everyone,
Please read this guest post from the Oxford County Archives:
"The Oxford County Archives has created a new online exhibit celebrating the history of human-animal relationships. The exhibit provides virtual visitors with a peek into archival records featuring animals, including photographs, artwork, old by-laws, greeting cards, posters, newspaper material, and more. Virtual visitors will also delight in stories about some of the more famous animals in Oxford County's history.
The inspiration behind the exhibit was National Pet Day (April 11) and Archives Awareness Week (April 3-7), which provide staff with an opportunity to showcase these specific records and spread awareness of the importance of keeping archival records and the stories attached to them. Visitors can browse through categories to explore animals at work, animals in art and entertainment, wild encounters and many more. The exhibit also celebrates the role of animals in Oxford County's rich farming history, from helping to clear and plow fields before the invention of engine-powered farm equipment to offering nutritional sustenance in the form of milk, eggs and animal meat.
Learn more and visit the exhibit online at https://archives.oxfordcounty.ca/Archives/Exhibits."