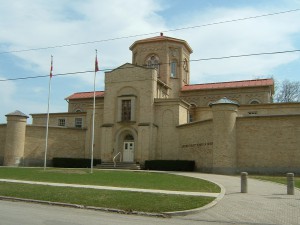 Welcome to the Oxford Historical Society.
Throughout the year the Society presents free talks, usually historical in nature, on a variety of topics. The majority of these presentations are held on the last Wednesday of the month at 6:45pm at the Woodstock Museum, NHS. On this page you will see a listing of the newest presentations.  For a complete listing of upcoming talks and events please click on the Upcoming Events tab.
If you have a topic that you wish to present to the Oxford Historical Society (OxHS), please contact us at info@oxhs.ca
There are many exciting opportunities to volunteer with the Oxford Historical Society. To find out more about the opportunities please click on the Volunteer tab.
If you wish to become a member of the OxHS please click on the Membership tab.
Upcoming Events:
Wednesday, November 27, 2019 – Jim Groulx Presenting
The OxHS is very pleased to welcome one of our long time members and past president, Jim Groulx, for his presentation on  "The Detroit River & the Interesting Happenings Over the Years". His topic includes various military events, tunnels, bridges, ships and people that have crossed paths with this might river.
Spirit of Christmas Tour of Homes – Saturday, November 30, 2019
The Society, in partnership with the Woodstock Museum NHS,  will once again host a Spirit of Christmas Tour of Homes on Saturday, November 30, 2019 from 10-2pm. Museum events run from 10am – until 4pm. Tickets are $20.00 and will go on sale in mid-October. Tickets can be purchased from Merrifield's Book Shop and Mostly Roses.
Please see the attached poster for more information:

Keep checking our website as more information will be posted as it becomes available.