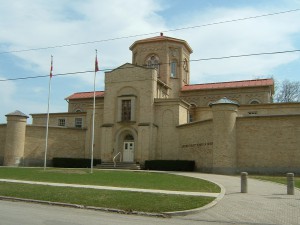 Welcome to the Oxford Historical Society.
Throughout the year the Society presents free talks, usually historical in nature, on a variety of topics. The majority of these presentations are held on the last Wednesday of the month at 6:45pm at the Woodstock Museum, NHS. On this page you will see a listing of the newest presentations.  For a complete listing of upcoming talks and events please click on the Upcoming Events tab.
If you have a topic that you wish to present to the Oxford Historical Society (OxHS), please contact us at info@oxhs.ca
There are many exciting opportunities to volunteer with the Oxford Historical Society. To find out more about the opportunities please click on the Volunteer tab.
If you wish to become a member of the OxHS please click on the Membership tab.
Upcoming Events:
Wednesday, January 29, 2020 – AGM, Scott Gillies Presenting, Membership fees due

Please join us for our first meeting for the new year. Tonight we will be voting in our 2020 board. Nominations for Executive Board positions will be accepted until Sunday, January 19, 2020. The following positions are available:
President

Vice President

Secretary

Treasurer/Research

Membership

Archives/Architecture

Communications & Newsletter Editor

Board Member(s) at Large, maximum of 2
Membership Fees are due for the 2020 year, our membership year runs from January to December. Fees are $25/individual & $30/family. Payment may be made by cash or cheque. Cheques made payable to Oxford County Historical Society.
If paying by mail : PO Box 20091 Woodstock, ON N4S 8X8
Presenting tonight will be Scott Gillies, Curator of the Ingersoll Cheese & Agricultural Museum, speaking on the History of Cheese Making in Oxford County.