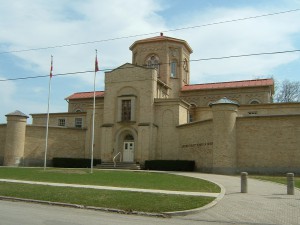 Welcome to the Oxford Historical Society.
Throughout the year the Society presents free talks, usually historical in nature, on a variety of topics. The majority of these presentations are held on the last Wednesday of the month at 6:45pm at the Woodstock Museum, NHS. On this page you will see a listing of the newest presentations.  For a complete listing of upcoming talks and events please click on the Upcoming Events tab.
If you have a topic that you wish to present to the Oxford Historical Society (OxHS), please contact us at info@oxhs.ca
There are many exciting opportunities to volunteer with the Oxford Historical Society. To find out more about the opportunities please click on the Volunteer tab.
If you wish to become a member of the OxHS please click on the Membership tab.
Upcoming Events:
Wednesday, May 29, 2019:
Wayne Currah, from the Plattsville & District Heritage Society, will be discussing the various displays of quilts and other items that they have showcased throughout the years. His talk will include some books that the PDHS have published.
Saturday, June 22, 2019:
Grand Day Out – Mountain Oak Cheese Tour, Trail's Edge Tavern for lunch and then the Plattsville & District Heritage Society historic display at the Chesterfield United Church. More information to follow.
Saturday, July 20, 2019:
Come visit our booth at Art in Victoria Park from 2-6pm. For more information about this event visit the City of Woodstock's website or their facebook page.