The Oxford Historical Society was founded in 1897 by Andrew Pattullo, (pictured on the right), in order to preserve and promote the history of Oxford County, in south-west Ontario by recording oral histories and interviews with knowledgeable Oxford County residents. For over the past 125 years, the OxHS has worked to further public interest in the history of the county and to maintain records for future generations.
Andrew Pattullo was a local business man who came to Woodstock in 1875 as a junior partner of the Sentinel newspaper. In 1880 he bought out his brother's interest in the Sentinel and merged it with the rival Review newspaper to form the Sentinel-Review, which is the current newspaper of Woodstock. He was the president of the Canadian Press Association from 1890 to 1892, the founder of the Ontario Good Roads Association and served as MPP for North Oxford in 1886, 1892 and 1902.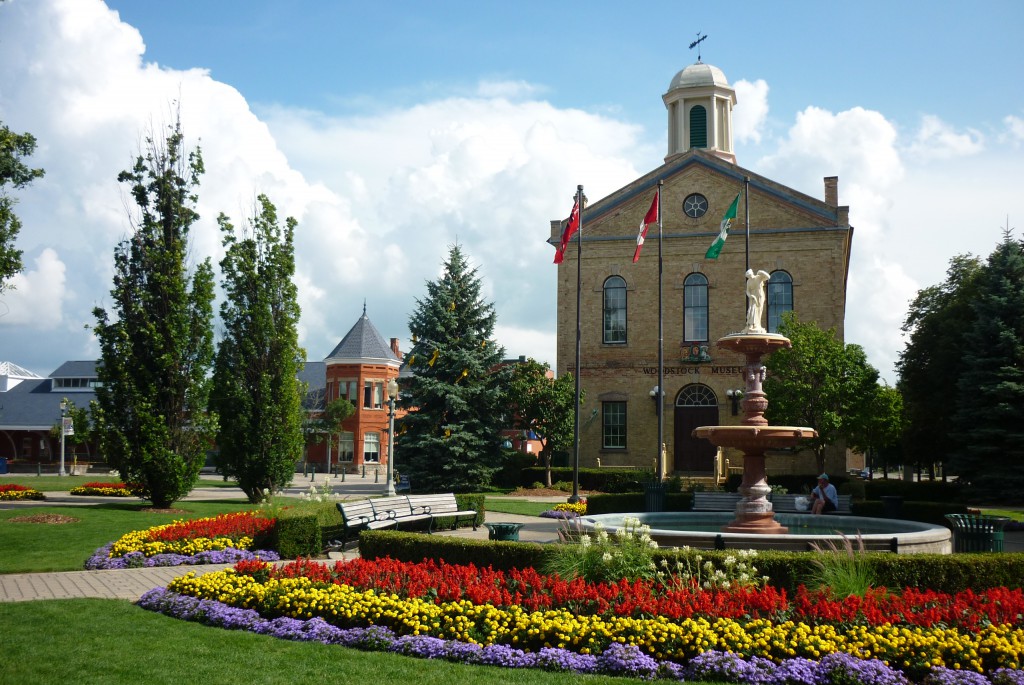 The Patullo fountain, known as the Maid of the Mist,  was erected in downtown Woodstock to commemorate his memory. The fountain was officially opened on May 29, 1917 and can still be seen today. The Society and the Woodstock Museum NHS publish a newsletter – Pattullo Press, in honour of the fountain.
The Oxford Historical Society is here to:
Promote – the history of the people and places of Oxford County and Woodstock
Assist – in researching and preserving Oxford County history
Publish – books, brochures and newsletter
Throughout the year the Society presents free talks, usually historical in nature, on a variety of topics.
The majority of these presentations are typically held on the last Wednesday of the month at 6:30pm at the Woodstock Museum, NHS, or via Zoom.
At these meetings there is a guest speaker, who is knowledgeable about some aspect of the city, the county or of other historical areas.
If you have a topic that you wish to present to the Oxford Historical Society (OxHS), please contact us at info@oxhs.ca. Our Events page lists the latest meeting information.