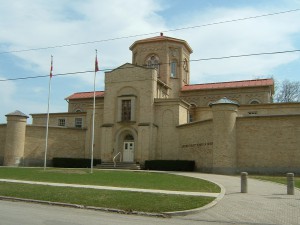 Welcome to the Oxford Historical Society.
Throughout the year the Society presents free talks, usually historical in nature, on a variety of topics. The majority of these presentations are held on the last Wednesday of the month at 6:45pm at the Woodstock Museum, NHS. On this page you will see a listing of the newest presentations.  For a complete listing of upcoming talks and events please click on the Upcoming Events tab.
If you have a topic that you wish to present to the Oxford Historical Society (OxHS), please contact us at info@oxhs.ca
There are many exciting opportunities to volunteer with the Oxford Historical Society. To find out more about the opportunities please click on the Volunteer tab.
If you wish to become a member of the OxHS please click on the Membership tab.
Upcoming Events:
Wednesday, April 24, 2019:
Come join us for Jim Groulx's presentation on "The Roaring Twenties, The Jazz Age", with information about the daily living changes in the twenties and the jazz era at that time, featuring some songs from that era.
Wednesday, May 29, 2019:
Carol Coombs, Treasurer for the Plattsville & District Heritage Society, will be discussing the various displays of quilts and other items that they have showcased throughout the years. Her talk will include some books that the PDHS have published.