As Covid-19 restrictions are lifted the Oxford Historical Society will once again hold in persons meetings at the Woodstock Museum, NHS.
Doors open at 6:30pm and meetings will begin at 6:45pm.
Masks are suggested but not mandatory.
Meetings are free and are open to the public, Society membership not required.
If a meeting cannot be held in-person, the meeting will be held via Zoom. We will send out any updated notices about meeting changes by 5pm, on the day of the meeting.
---
2023 Events
---
Wednesday, May 31, 2023: Woodstock Museum NHS 75th Anniversary!
Please join us on Wednesday, May 31st as Karen Houston, Museum Curator, discusses the founding of the Woodstock Museum, NHS and its ties with the community and with the Oxford Historical Society.
From Karen:
"The Oxford Historical Society created a committee to oversee the founding of a museum to highlight the history of Oxford County. The committee consisted of naturalists, historians, university professors and interested citizens. The museum was incorporated in 1947 when artifacts were temporarily displayed in the county courthouse. Members of the committee worked on fundraising, preparing future exhibits, and learning museum best practises.

The committee later acquired a permanent home for the museum on the top floor of the Old Town Hall, which housed the City of Woodstock's council chambers and mayor's office on the main floor. Artifacts were moved into the new space and displayed for viewing.

The museum first opened on Jan. 28, 1948, on the second floor of the Old Town Hall.

Originally called the Oxford County Museum, it was renamed the Woodstock Museum in 1985 when the City of Woodstock took over operation of the museum and its collection.

Today the museum continues to reside in the Old Town Hall, which is designated as a national historic site"
Presentation on the Woodstock Museum's 75th Anniversary will be held at the Woodstock Museum, NHS, on Wednesday, May 31, 2023. Doors open at 6:30pm.
This is a free event, all are welcome to attend.
---
Saturday, June 17, 2023: Grand Day Out!
Stay tuned to hear about this year's plans for the Oxford Historical Society's annual outing!
---
Wednesday, February 1, 2023: AGM and Presentation
Please join us for the Society's Annual General Meeting, which will be held at the Woodstock Museum, NHS at 6:30pm.
At this meeting the 2023 Executive will be voted in, all paying members will have a chance to vote for this year's Executive.
The following is a list of nominations for the 2023 Executive:
President: Kathie Richards
Past President: Jim Groulx
Vice President: Elaine Becker
Treasurer: Laura Centore
Secretary: Jim Groulx
Communications: Laura Centore
Membership: Judy Klages
Directors: Brenda Boswell, Brian Garner, Eleanor Gardhouse, Don Wilson
Museum Liaison: Karen Houston
Membership fees are due at this time.
Annual memberships run from January to December.
A single membership is $25 and a family membership is $30.
Membership can be paid by cash or cheque to the Oxford Historical Society, or by eTransfer to purchases@oxhs.ca
To become a member complete the Membership Form.
Either email the completed form to info@oxhs.ca or mail it to:
Oxford Historical Society
PO Box 20091
Woodstock ON N4S 8X8
Our speaker for tonight will be Krista Hulshof Duynisveld, presenting
Ontario Barn Preservation: Preserving Ontario's Rural History One Barn at a Time!
The Vision of the Ontario Barn Preservation: 'Is dedicated to preserving our heritage barns. We are a not-for-profit organization. Heritage barns are not only beautiful pieces of architecture and craftsmanship, they contribute to our rural landscape and as they disappear Ontario's landscape is permanently changed. Ontario Barn Preservation provides resources, advice, connections, events, and services to preserve our barns.'
Architect Krista Hulshof Duynisveld will outline the work of the Ontario Barn Preservation and the importance of barn preservation and the important stories of Ontario's pioneering past.
A poster has been provided that you are welcome to print and share with others: OxHS AGM 2023
---
Wednesday, March 29, 2023: Virsa/Sikh Heritage Through My Family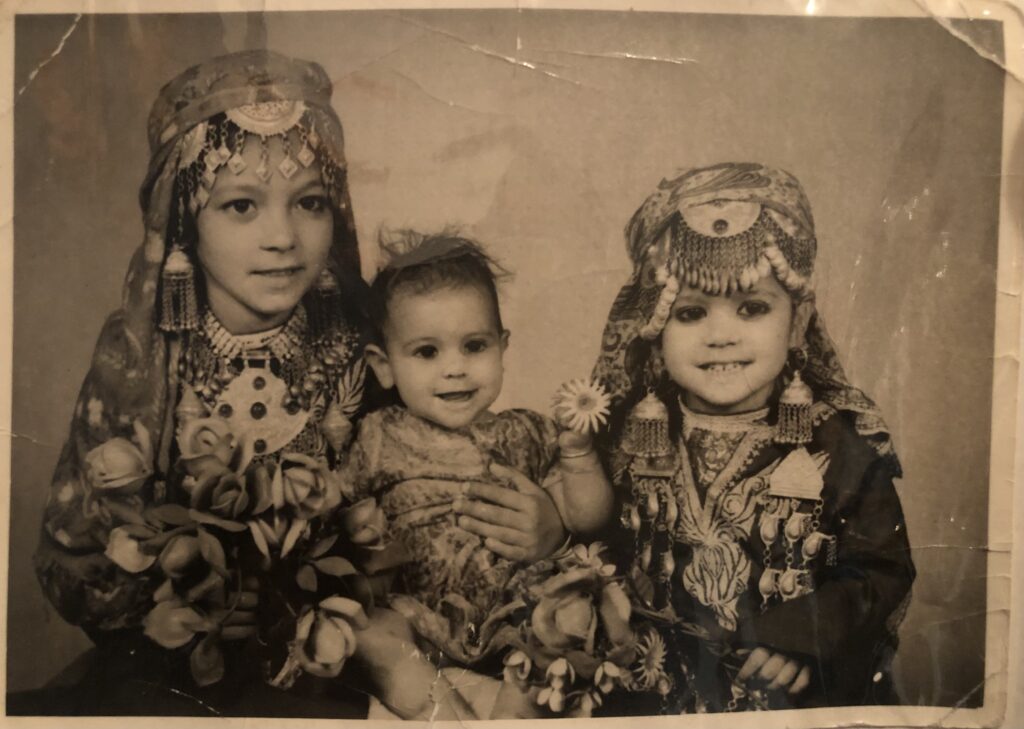 Hello Everyone,
Please join the Oxford Historical Society for a special presentation celebrating Sikh Heritage Month on Wednesday, March 29, 2023 at the Woodstock Museum, NHS. Doors open at 6:30pm. This is a free public event open to everyone.
Tonight's presenter will be Savrup Kaur Saran, a former co-op student at the Woodstock Museum. During her placement Savrup had the opportunity to research Sikh heritage:
"To see the Sikh community represented through the Museum was nice and then connecting that with my own life was really cool," she said. "I know a lot about Sikh heritage in general from my parents, but not as much about Canadian Sikh history, so it was really interesting to learn more about that."
The month of April was proclaimed as Sikh Heritage Month by the Ontario government in 2013, as April is when the Sikh community celebrates Vaisakhi, a spring festival that also marks important events in the religion's history.
During her presentation Savrup will not only focus on her own family's history, but that of the Sikh's in Canada:
"I wanted to focus on that common immigrant Sikh story. There's so much heritage and so many stories," she said. "Sikh heritage is different for each family, but in my family, it goes back so far and in so many different locations from India to Fiji to Canada, and that same heritage lives through me and my brother today."
This presentation will take place at the Woodstock Museum, NHS. Doors open at 6:30pm and the meeting will start at 6:45pm. This is a free public meeting, all are welcome to attend.
Information for this blog post was provided by the Woodstock Museum, NHS.
---
Wednesday, April 26, 2023: Chip Martin – The Big World of Joe Boyle
Please join us as Chip Martin discusses The Big World of Joe Boyle!
From Chip's upcoming presentation:

He grew up in Woodstock, made millions in the Klondike, challenged for hockey supremacy with miners from there, contributed to the First World war in unconventional ways and hobnobbed with European royalty.

Along the way, Joe Boyle was dubbed the "King of the Klondike," and "Saviour of Romania." It was quite the life for an Ontario boy whose efforts saw him decorated by Great Britain, France, Russia and Romania, but was considered persona non-grata by officials in his own country. He became so close to the queen of Romania that was he was forced to leave the country whose Crown jewels, reserves and archives he managed to rescue at the risk of his life.

Boyle caused fits to the Canadian government because he acted as a soldier of fortune and would not follow orders or explain his wartime activities. In the end, he depleted his own fortune and the Queen of Romania stepped in to provide suitable markers for his gravesite following his untimely death in London, England exactly 100 years ago. And it wasn't until 40 years ago that his remains were brought to Woodstock with the help of the Canadian armed forces that had considered him a rogue pariah when he was alive

Joe Boyle is a figure not unlike Gravenhurst medical doctor Norman Bethune, who was considered a hero in a faraway land, but virtually unknown at home. Boyle's story is of epic proportions.
---
Chip Martin's work: From Underground Railroad to Rebel Refuges will be available for sale for $25.00, cash only.
Filled with engaging stories and astonishing facts, From Underground Railroad to Rebel Refuge examines the role of Canadians in the American Civil War

Despite all we know about the Civil War, its causes, battles, characters, issues, impacts, and legacy, few books have explored Canada's role in the bloody conflict that claimed more than 600,000 lives.

A surprising 20,000 Canadians went south to take up arms on both sides of the conflict, while thousands of enslaved people, draft dodgers, deserters, recruiters, plotters, and spies fled northward to take shelter in the attic that is Canada. Though many escaped slavery and found safety through the Underground Railroad, they were later joined by KKK members wanted for murder. Confederate President Jefferson Davis along with several of his emissaries and generals found refuge on Canadian soil, and many plantation owners moved north of the border.

Award-winning journalist Brian Martin will open eyes in both Canada and the United States to how the two countries and their citizens interacted during the Civil War and the troubled times that surrounded it.

Quote from ECW Press
Copies of his book may be purchased at the event for $25.00, cash only.
This presentation will take place at the Woodstock Museum, NHS. Doors open at 6:30pm and the meeting will start at 6:45pm. This is a free public meeting, all are welcome to attend.
---
Keep checking our website as more information about upcoming events will be posted.
---