Unless stated otherwise all meetings are held at 6:45pm at the Woodstock Museum, NHS,
466 Dundas Street, and are open to the public.
2019 Events:
Wednesday, January 30, 2019:
Annual General Meeting – please join us in voting in our new board members.
The speaker tonight will be a joint presentation featuring Jack Hedges, Dr. Elaine Becker and Jim Groulx, who will be discussing the Canada Company.

Wednesday, February 27, 2019:  No meeting

Sunday, March 3, 2019: Woodstock Rec & Leisure Fair
Please visit our booth at this year's Rec & Leisure Fair from 1-4pm at Cowan Park.
Wednesday, March 27, 2019:
Don Wilson will talk about Bernadette Smith, Woodstock's first female mayor.
Saturday, April 13, 2019: Historic Tour & Tea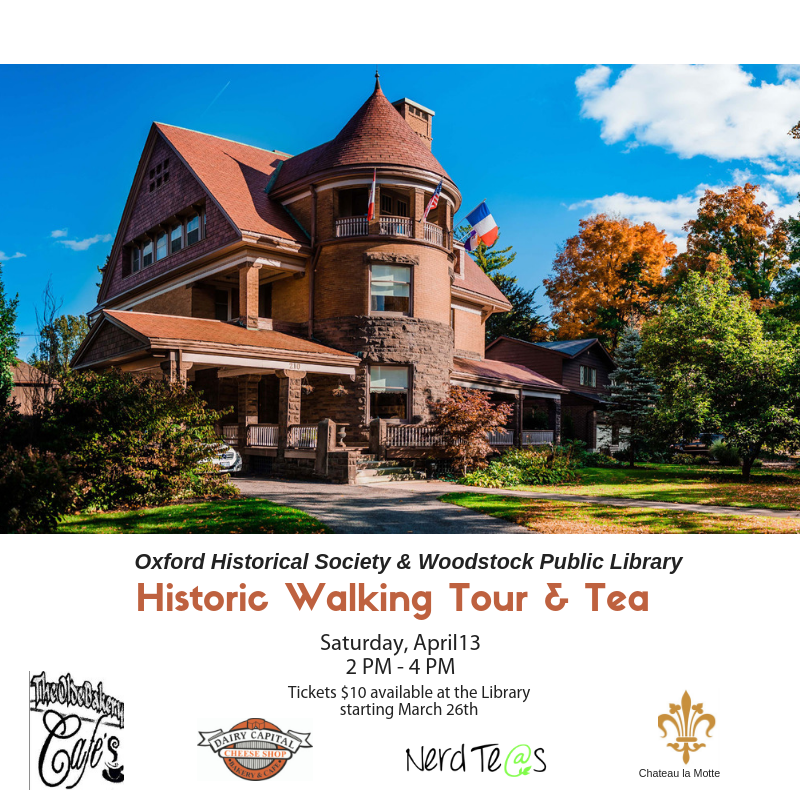 Wednesday April 24, 2019:
Come join us for Jim Groulx's presentation on "The Roaring Twenties, The Jazz Age", with information about the daily living changes in the twenties and the jazz era at that time, featuring some songs from that era.
Wednesday, May 29, 2019:
Carol Coombs, Treasurer for the Plattsville & District Heritage Society, will be discussing the various displays of quilts and other items that they have showcased throughout the years. Her talk will include some books that the PDHS have published.