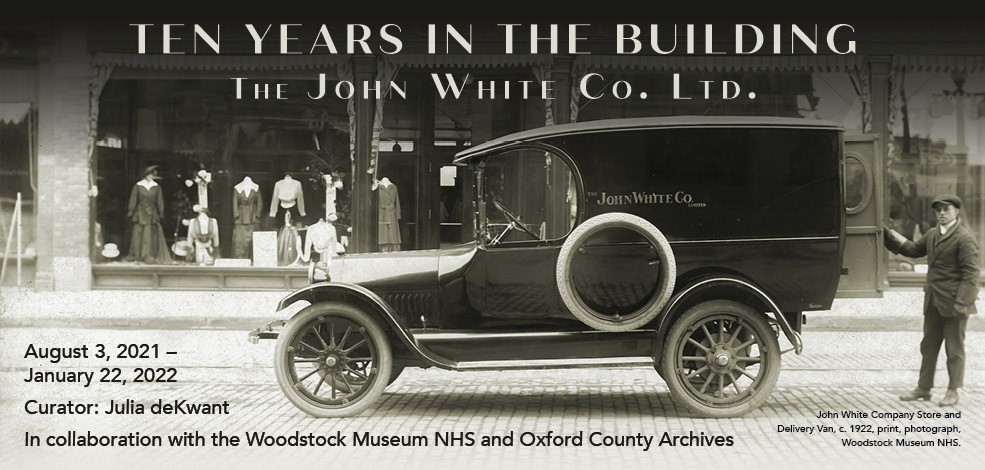 Hello Everyone,
This is a guest post from the Woodstock Art Gallery:
Virtual Curator Talk: The History of the John White Building
Thursday, October 14
3pm
Registration Link: https://us02web.zoom.us/webinar/register/WN_rp5CksgdRyyVU96eBdKLyA
Join Assistant Curator of Education Julia deKwant for a virtual curator talk on the current exhibition, Ten Years in the Building: The John White Co. Inc.
This exhibition celebrates the 10th anniversary of the Woodstock Art Gallery's move to the historic John White Building. With artifacts and photographs from the Woodstock Museum NHS and Oxford County Archives, the exhibition traces the building's history of commerce and enterprise beginning with the formation of the John White Co. Ltd., which spanned three generations of the White family and 100 years. Follow along as Julia explores the curatorial practices used in the creation of the exhibition and the unique challenges of placing historic artifacts within an art gallery space. Q & A to follow.
The exhibition is currently on view until January 22, 2022.