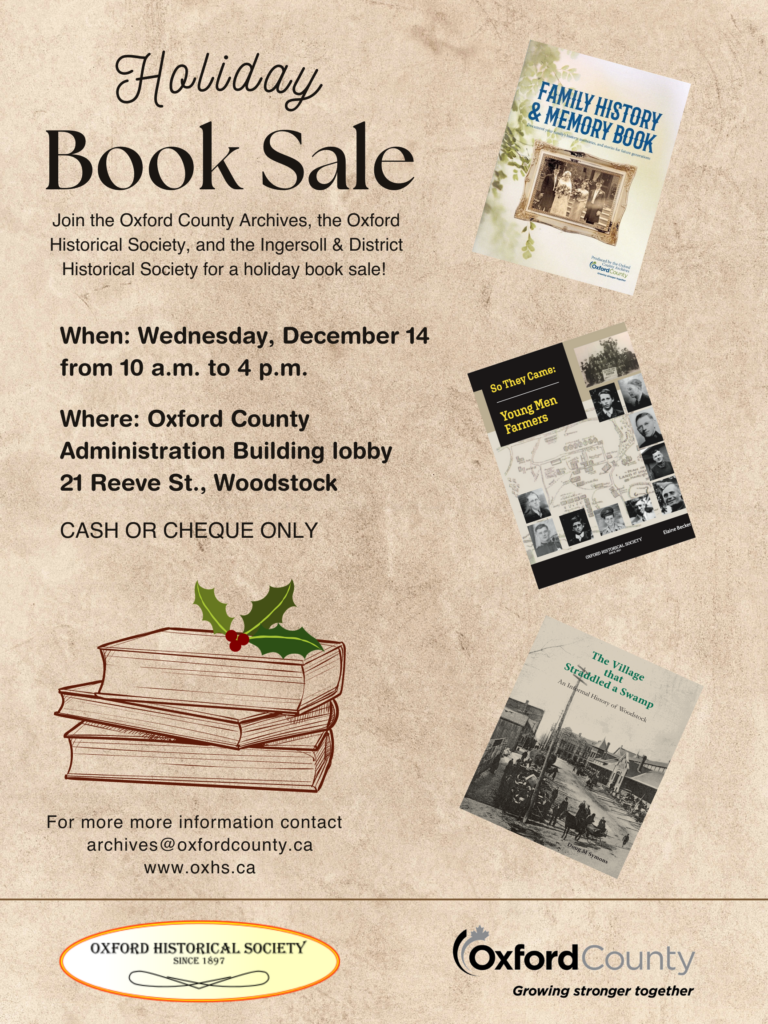 Hello Everyone,
Looking for a great holiday gift? No need to look any further!
The Oxford Historical Society, the Oxford County Archives and the Ingersoll & District Historical Society will be selling local publications on:
Wednesday, December 14, 2022 from 10am to 4pm at the Oxford County Administration Building (OCAB) foyer, located at 21 Reeve St., Woodstock ON N4S 3G1
Cash or cheque only!
Visit the Society's Publication page to see some of our offerings!
The following poster can be printed and shared: Holiday Book Sale!
For more information contact the Society at info@oxhs.ca, 226-242-4774; or the Oxford County Archives at archives@oxfordcounty.ca, 519-539-9800 ext. 3070