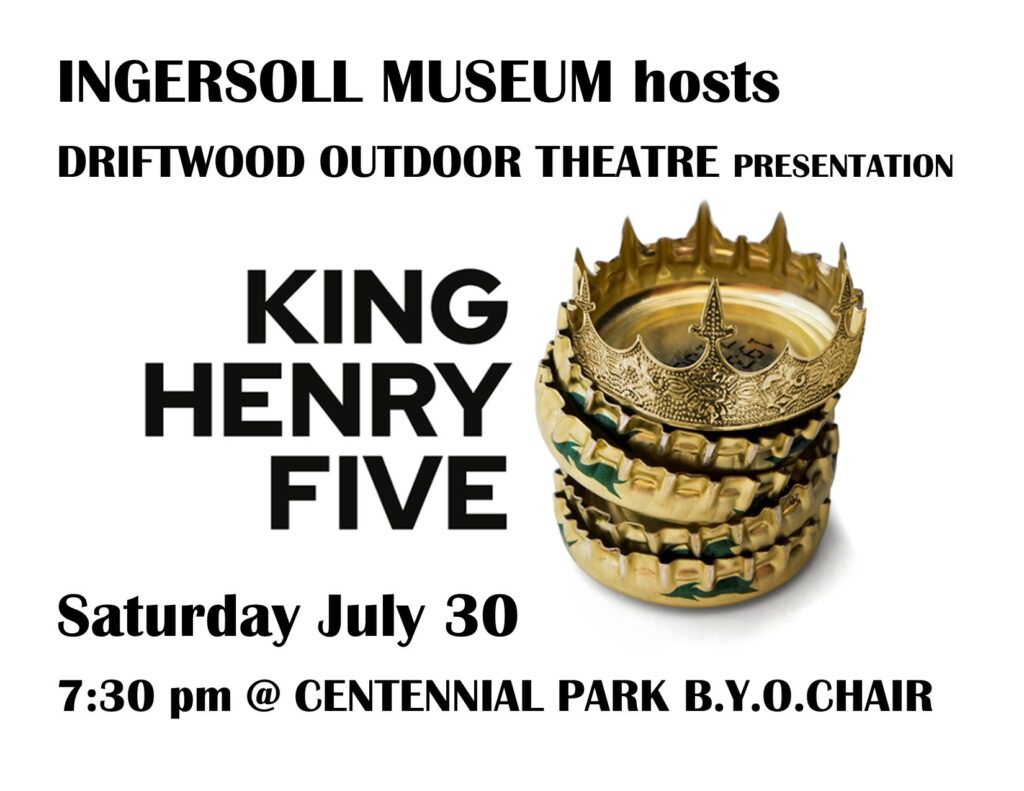 Hello Everyone,
Information for this post is provided by Scott Gillies, from the Ingersoll Cheese & Agricultural Museum:
Driftwood Theatre is returning to Ingersoll this Saturday night with their performance of HENRY V.
Show begins at 7:30pm in Centennial Park. Bring your own blankets, bug spray and lawn chairs. Pay what you can afford admission.
For more information, call the Ingersoll Museum at 519-485-5510.
Scott Gillies, Curator
Ingersoll Cheese & Agricultural Museum
290 Harris Street, Ingersoll ON
519-485-5510
Twitter: @IngersollMuse1     Facebook: IngersollCheeseMuseum