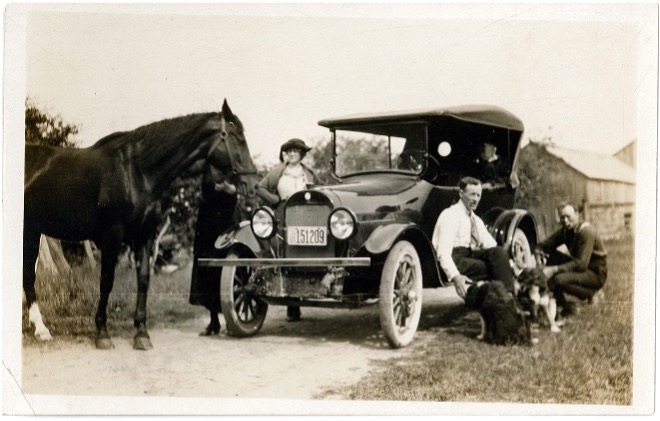 Hello Everyone,
Please see this guest post from to of the Oxford Historical Society Members, Janice & Doug Ferguson, for the Ingersoll 50+ Activity Centre.
Back in the Day…
Discovering Your Oxford Roots: Paths to the Past – Tuesday, May 18 at 2:00 PM
An on-line presentation hosted free of charge for all district residents over 50 years of age by the Ingersoll 50+ Activity Centre. (You do NOT need a Centre membership for this presentation.)
Presented by Vicki Brenner, Digital Literacy and Local History Technician, Oxford County Library Ingersoll Branch
A treasure trove of Oxford County's past is available through Oxford County library resources, whether you are a serious researcher or simply curious about family, people, places and events of long ago. Better still, much is as close as your computer. This is your opportunity to discover these paths back in time. A question and answer period follows.
Reserve your spot by Friday, May 14 at 519-485-3869
This is a Zoom event. After you register, you will be sent an email with a link. At presentation time, simply click on the link and you will be connected.