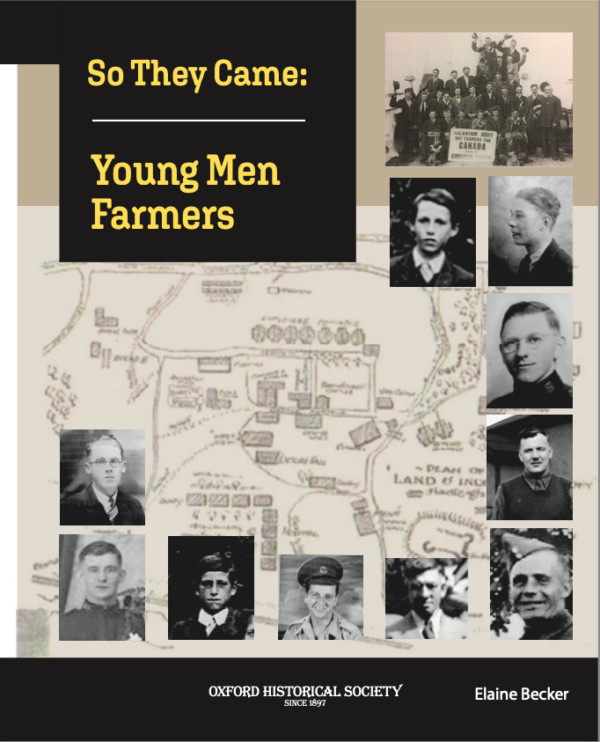 Please join the Oxford Historical Society at our next Zoom meeting as Elaine Becker discusses the research and stories that went into So They Came: Young Men Farmers.
Excerpt from the book: "Destination Woodstock – The stories of young men who left home and family to make a new way of life in Canada is both thrilling and encouraging. They were not outstanding in any other way than that they had a hope for the future. They came from families facing untold challenges of unemployment, illness and death, as well as the lack of hope for the future"
Learn about the role that the Salvation Army played in bringing the immigrants to Canada, what was involved in researching Burnside Lodge, tracing family members, creating the list of immigrants and many other aspects of the book.