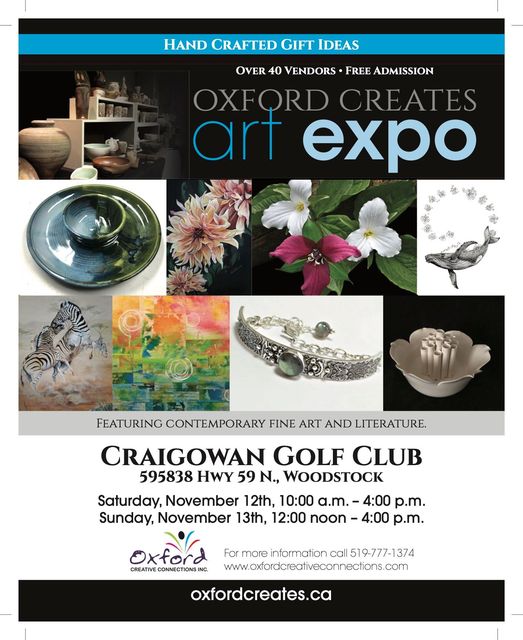 Hello Everyone,
In the post sent out on Friday, October 28, 2022 there was an error in the event times:
The event will take place at the Craigowan Golf Club on Saturday, November 12th from 10am-4pm and on Sunday, November 13th from 12-4pm (the previous post listed the times on Sunday, November 13 as 10-4pm).
The above poster lists the correct event information. More information about this event can be found on the Oxford Creative Connections website.
If you wish to volunteer to help set-up or be a booth attendee please email us at info@oxhs.ca or by calling 226-242-4774 by Thursday, November 3, thank you.