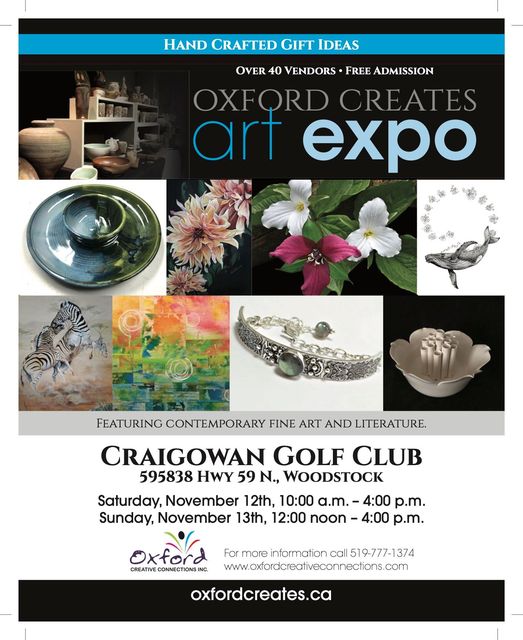 Hello Everyone,
The Oxford Historical Society will once again be participating in this wonderful event where we will be selling our various publications.
The event will take place at the Craigowan Golf Club on Saturday, November 12th from 10am-4pm and on Sunday, November 13th from 10-4pm. More information about this event can be found on the Oxford Creative Connections website.
If you wish to volunteer to help set-up or be a booth attendee please email us at info@oxhs.ca or by calling 226-242-4774 by Thursday, November 3, thank you.