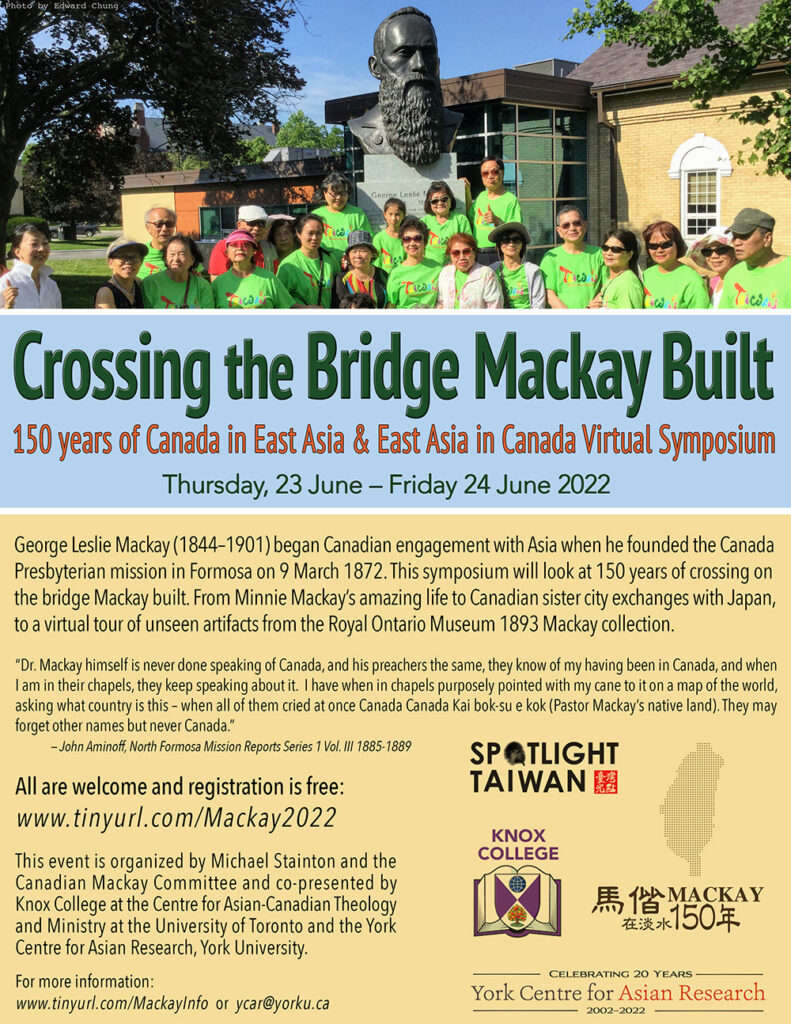 Hello Everyone,
Please see the guest post from Janice Ferguson.
The Beachville District Museum was one of 8 out of 19 presenters that was chosen to present at this symposium from York University being held on Thursday, June 23 and Friday, June 24, 2022.
Dr. Stephanie Radu, and her assistant David, will be presenting about Mackay and Oxford County. Edward Chung, our representative for Oxford County, from the Toronto Taiwanese community will also be presenting.
It is free, but PRE-REGISTRATION is necessary to attend the Zoom programs.
The above image contains more information about this event.
To register for the event: www.tinyurl.com/Mackay2022