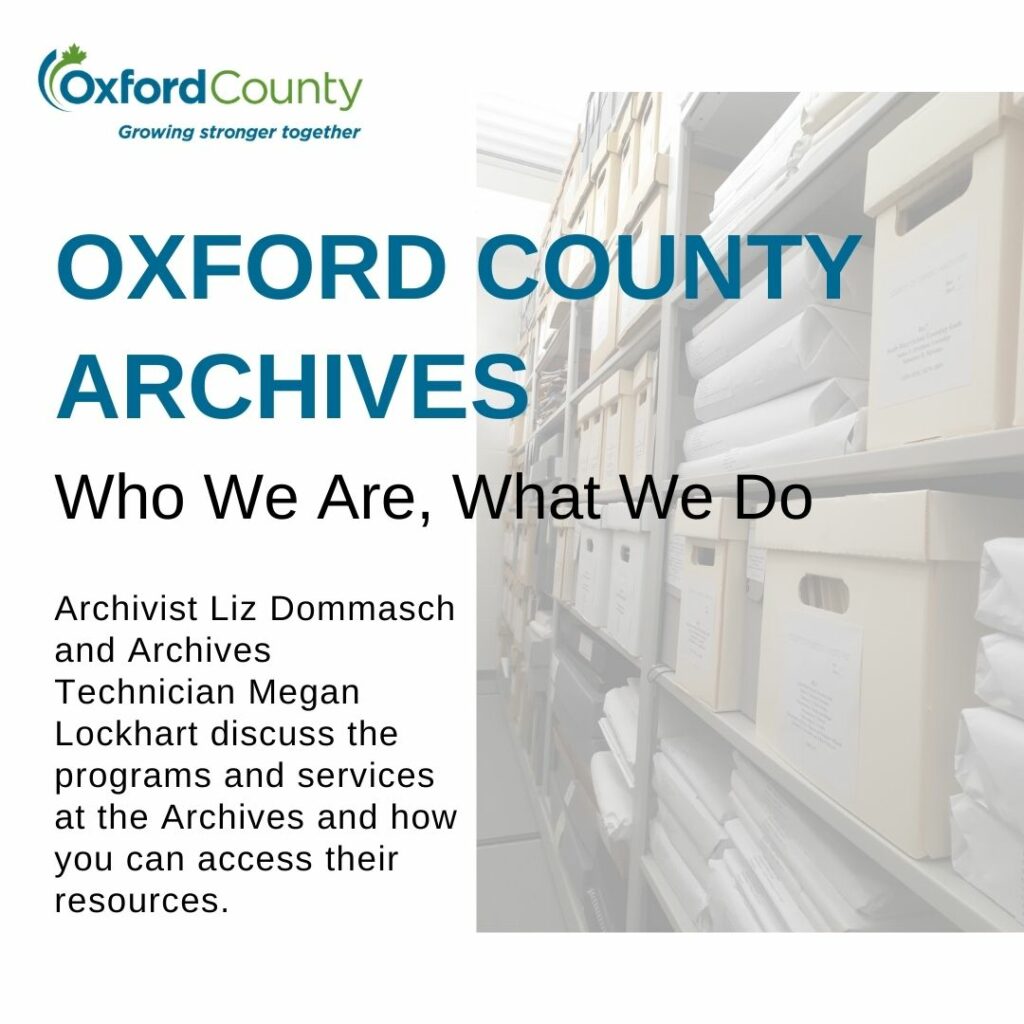 Join Oxford County Archivist Liz Dommasch and Archives Technician Megan Lockhart for an evening with the Archives. Liz and Megan will be discussing the variety of programs and services the Archives offers to their patrons and community members.
The Oxford County Archives is the official repository for archival records created by, for and about Oxford County including municipal and community records from community organizations, businesses, personal archival collections, schools, churches, and more. The Archives offers a variety of research services and has a reference library available for patrons who are looking for family history information or information on the general history of Oxford County. Staff at the Archives also provide basic conservation services and have developed a variety of educational and public programs which allows members of the Oxford County community to learn about local heritage and culture, and engage with archival collections.
The Oxford County Archives' website contains a number of online exhibits about local history, educational resources for teachers, students, and families, as well as fun interactive activity pages and online puzzles: www.oxfordcounty.ca/archives. Learn more about what the Archives is and what they do with guest speakers Liz and Megan.
Join the Oxford Historical Society and the Oxford County Archives for a Zoom meeting on Wednesday, March 31, 2021 at 6:30pm.
The Zoom link is: https://us02web.zoom.us/j/81906248857
For all Zoom meetings use this ID#: 81906248857, no password is required.
The Zoom link will open approximately 10 minutes before the start time of a meeting