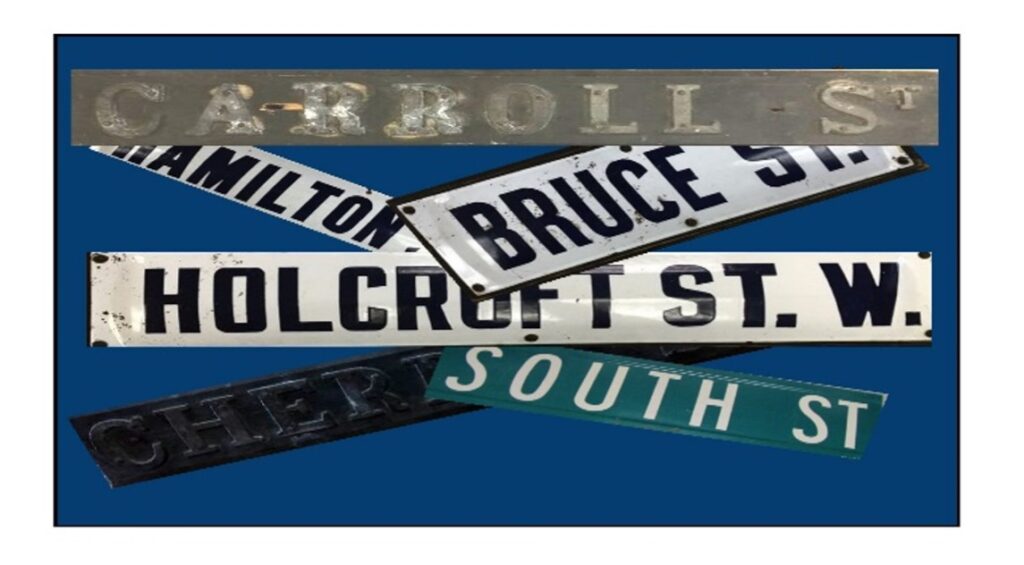 Hello Everyone,
Please see this guest post from to of the Oxford Historical Society Members, Janice & Doug Ferguson, for the Ingersoll 50+ Activity Centre.
Back in the Day…
Ingersoll Street Names: Their Stories – April 20 at 2:00 PM
An on-line presentation hosted free of charge for all district residents over 50 years of age by the Ingersoll 50+ Activity Centre. (You do NOT need a Centre membership for this presentation.)
"ON THE STREET WHERE YOU LIVE"
Presented by Scott Gillies, Curator of the Ingersoll Cheese & Agricultural Museum
Ingersoll resident or not, these and other stories behind street names are fun. Both famous author Jane Austin and the war of 1812 are linked to one Ingersoll street. The town's main business area was not on Thames street, for a logical reason. Another street reflects an understanding between two large property owners (hint: it was a …..… agreement). A question and answer period follows.
This is a Zoom event. After you register, you will be sent an email with a link. At presentation time, simply click on the link and you will be connected.