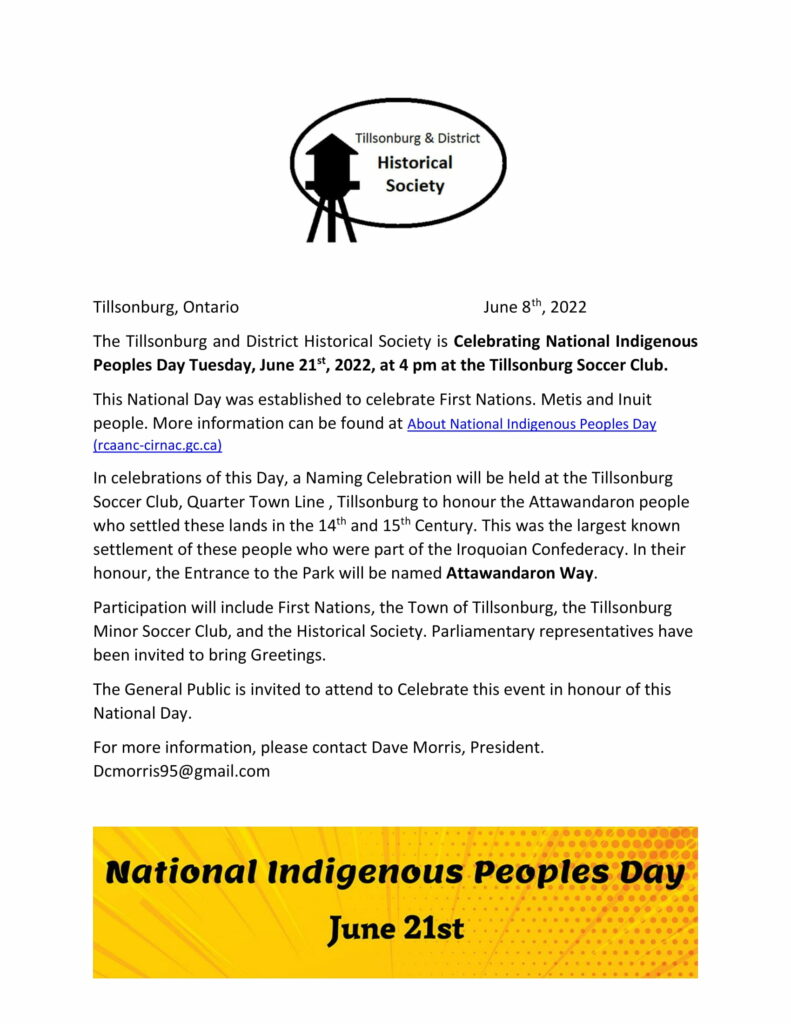 Hello Everyone,
Please see this guest post from the Tillsonburg and District Historical Society (TDHS).
The TDHS would like to invite you and your family and friends to celebrate National Indigenous Peoples Day on Tuesday, June 21st, 2022, at 4 pm at the Tillsonburg Soccer Club. In honour of Attawandaron people who settled these lands in the 14th and 15th Century, the entrance to the Soccer Park will be named Attawandaron Way.
After the ceremony, there will be an opportunity to enjoy some traditional Indigenous foods.
The image above contains more information about this event.
Use this link for more information about National Indigenous Peoples Day.