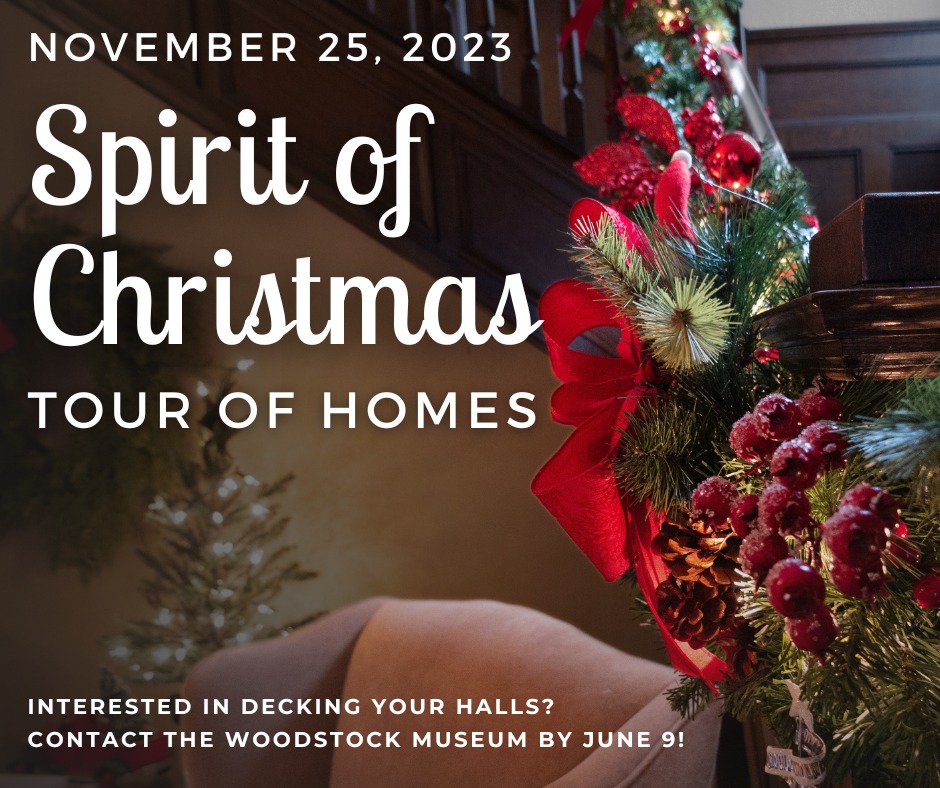 Hello Everyone,
please read this guest post from the Woodstock Museum, NHS.
Are you interested in decking your halls for the Spirit of Christmas Tour of Homes this year? Our popular holiday fundraiser is returning on Saturday, November 25 and the Woodstock Museum Advisory Committee is looking for homeowners to participate!
Contact the Woodstock Museum by Friday, June 9 to let us know if you're interested.
You'll receive two free tickets to the tour, a one-year membership to the museum and a restaurant gift card. Need decorating assistance? We're happy to reach out to local businesses on your behalf! We also supply volunteer greeters for the event and plastic bags for visitors to carry their shoes.