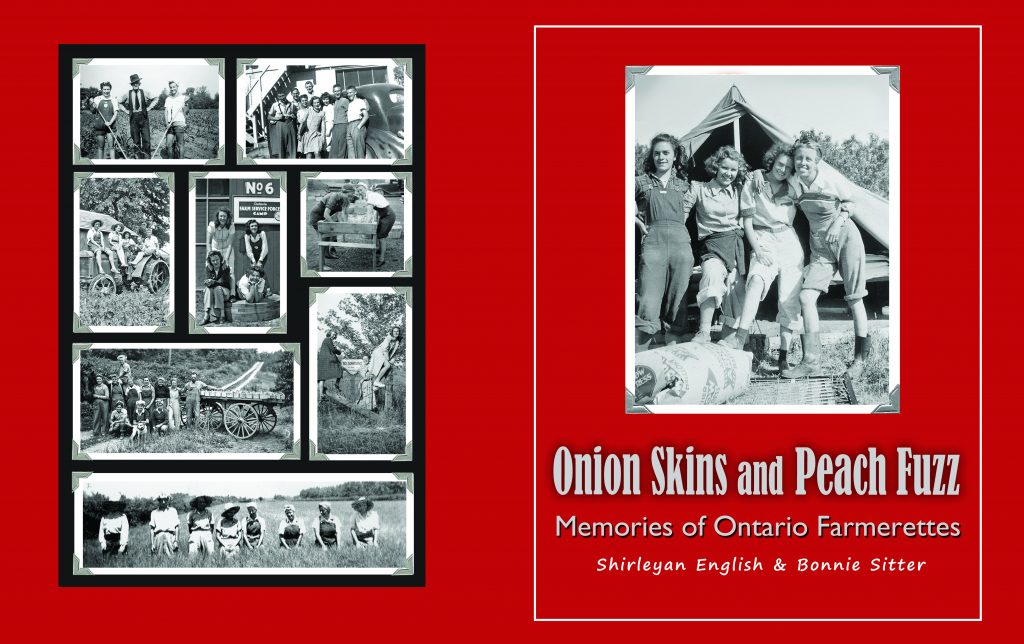 Hello Everyone,
please see this guest post from the Beachville District Museum:
Bonnie Sitter and Shirleyan English will tell the story of the Ontario Farm Service Force that began in 1941 and ended after the summer of 1952. This was the time when girls aged 16,17 and 18 volunteered to become Farmerettes on market garden farms, orchards and vineyards. Learn how and why they were recruited, where they lived, what their work was and why many of them remember those summers as the best summers of their lives. The powerpoint presentation has many photos from Farmerettes who are now in their late 80s and 90s.
Bonnie and Shirelyan continues to collect their stories and photos and the book is being developed into a play for summer theatre in 2024. The push to have the Farmerettes recognized by Canada Post is looking very positive. They hoed, harvested and hitchhiked and aided in necessary food production during and after the war.
It is a story that was almost forgotten.
The presentation will take place on Tuesday, May 9, 2023 from 7:00-8:00pm.
Books will be available for $49.00 (no tax); cash, cheques and E-Transfers are accepted.
The talk will be followed by a question period, with refreshments and snacks served by the Historical Society members.
No registration required. Free to attend.
For more information contact the Beachville District Museum