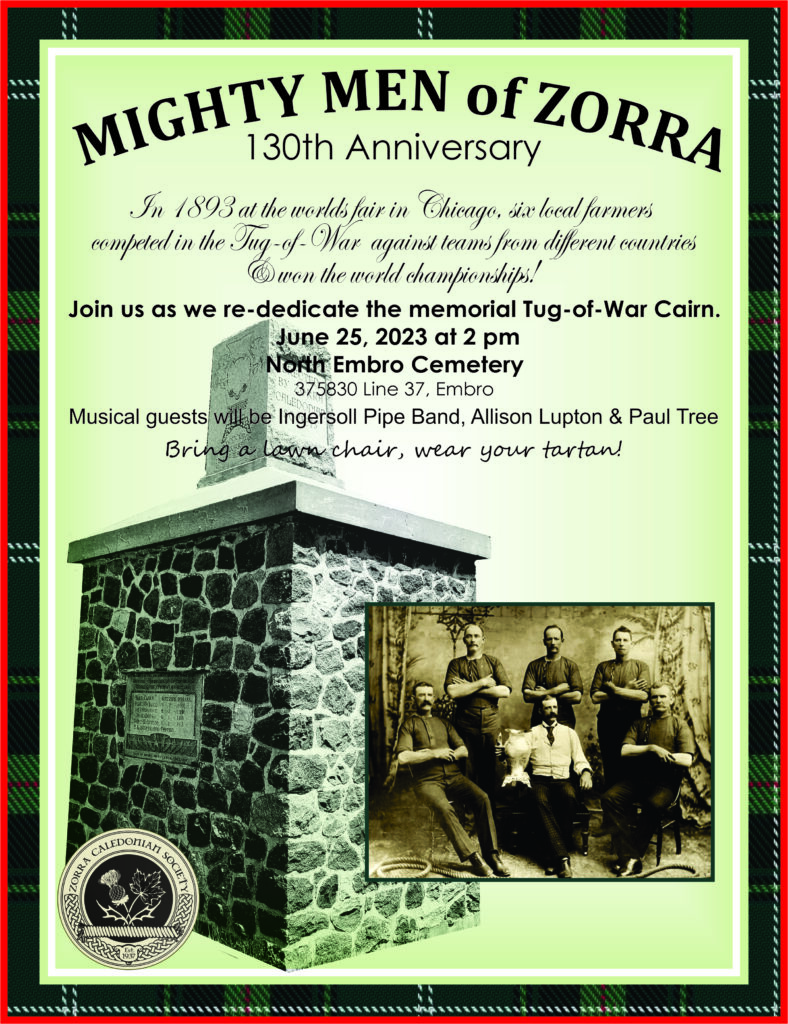 Hello Everyone,
please read this guest post from the Zorra Caledonian Society:
Special event on Sunday, June 25, 2023 @ 2 pm at the North Embro Cemetery!
Come celebrate with us as we re-dedicate the Memorial Tug-of-War Cairn and commemorate the 130th anniversary of the Mighty Men of Zorra winning the World Championships in 1893!
Bring a lawn chair and wear your tartan! (We are setting up in the shade, away from the road noise, but do bring your own water, if it turns out to be a scorcher of a day).
For questions about this event contact the Zorra Caledonian Society at 519-320-8113.