Hello Everyone,
Do you keep your postcards? Have you ever collected them on your travels as a way to remember the sites that you visited?
If you answered 'yes' to any of these questions then you are not alone.
Postcards are a wonderful way to keep in touch with families and friends, a quick note to let them know that you're thinking of them. Sometimes they are whimsical and other items they show local business, sporting events, tourist destinations. The photos used on postcards are often of a professional quality and thus are good keepsakes of your travels.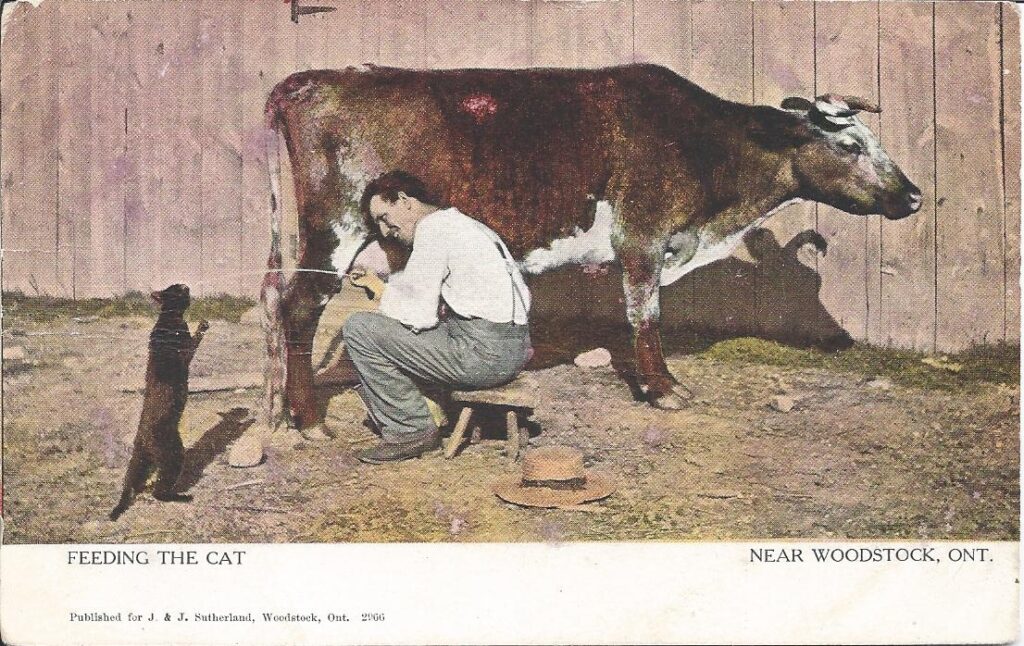 Not only do postcards serve as keepsakes they are also a very good source of visual historical records. They let you see how a city looked throughout the decades. The Society has two fantastic collections of postcards, both from long time members. The John Gruszka (J.G.) Collection contains postcards from most of the cities in Oxford County and the Don Wilson (D.W.) Collection contains mostly images of old Woodstock. Pictured below are three views of Dundas St., in Woodstock, Ontario from different eras.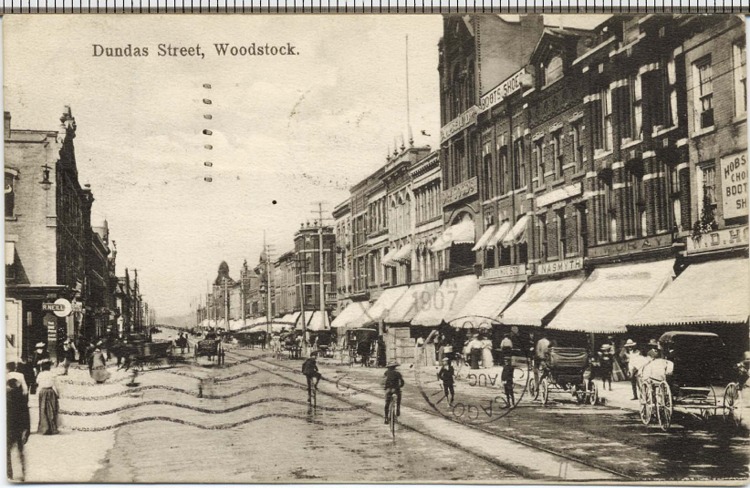 Historic buildings and churches are often favourite photographic choices for postcards. Showing below are some of the historic churches from Oxford County.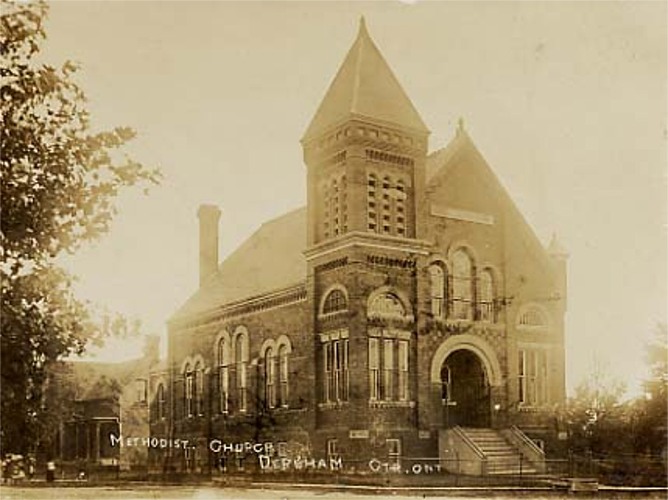 Next time you're travelling or are needing historical pictures for your project, contact the Oxford Historical Society – we might just have the postcard that you need!