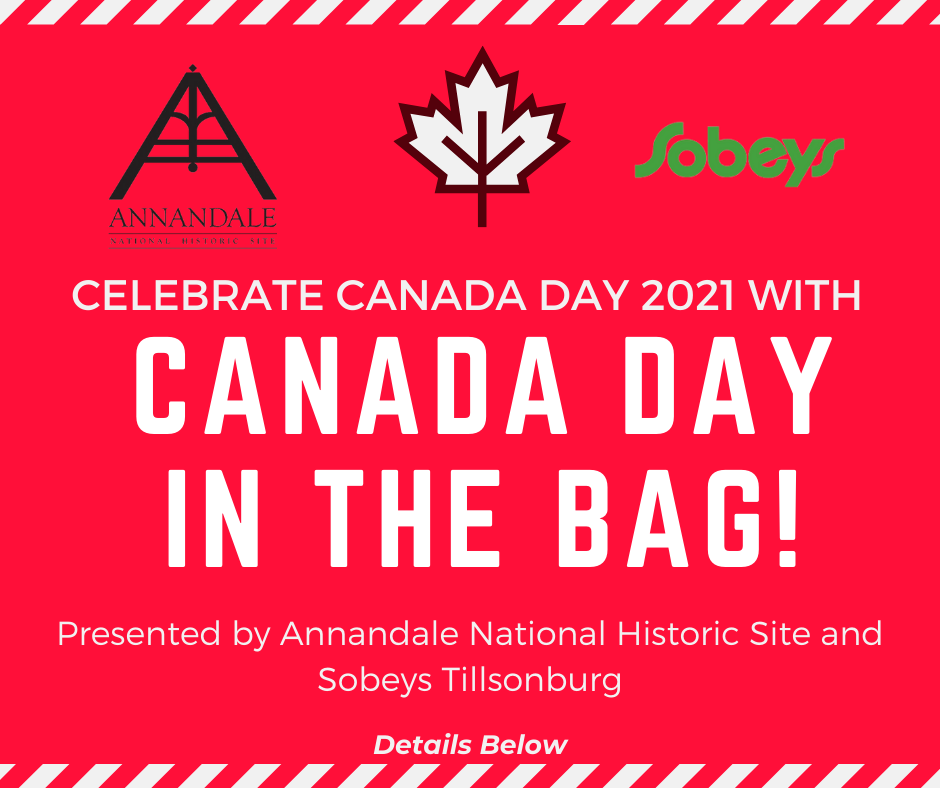 Hello Everyone,
please see the guest post from Annandale NHS.
Annandale NHS and Sobeys Tillsonburg are EXCITED TO ANNOUNCE that they have
"CANADA DAY IN THE BAG!"
Families can create their own Canada Day Fun Fair with the purchase of a $20 + ($22.60 Total) "Canada Day in the Bag" kit
Contents are based on some of the most popular booths at the museum's annual Canada Day Fun Fair
A cake mix & can of icing (Complements of Sobeys Tillsonburg)
Canadian Flags (paper)
Canadian Flag pin (one per family member – will supplies last)
Otter pictures to create your own Otter Find in your home
Canada Trivia Quiz
Jar of Jelly beans  (Jelly bean counting game) with sealed answer
Supplies to make a "Mountie" craft
Balloons and insert papers to create "Balloon Pop" game
Bag of prizes
Assortment of Canada Day temporary tattoos
Small bag of sparklers
All in a reusable Bag compliments of Sobeys Tillsonburg
In honour of Canada's 154th Birthday there are 154 Canada Day in the Bag kits available for purchase.
To reserve your "Canada Day in the Bag" email Kathleen Watkin, Culture & Heritage Program Coordinator at kwatkin@tillsonburg.ca no later than 3 pm on Thursday, June 24, 2021.  
Payment and pick-up in the museum parking lot between 9 am and 4 pm Tuesday, June 29 and Wednesday, June 30, 2021
Total cost with tax $22.60 (Cash ONLY, please)