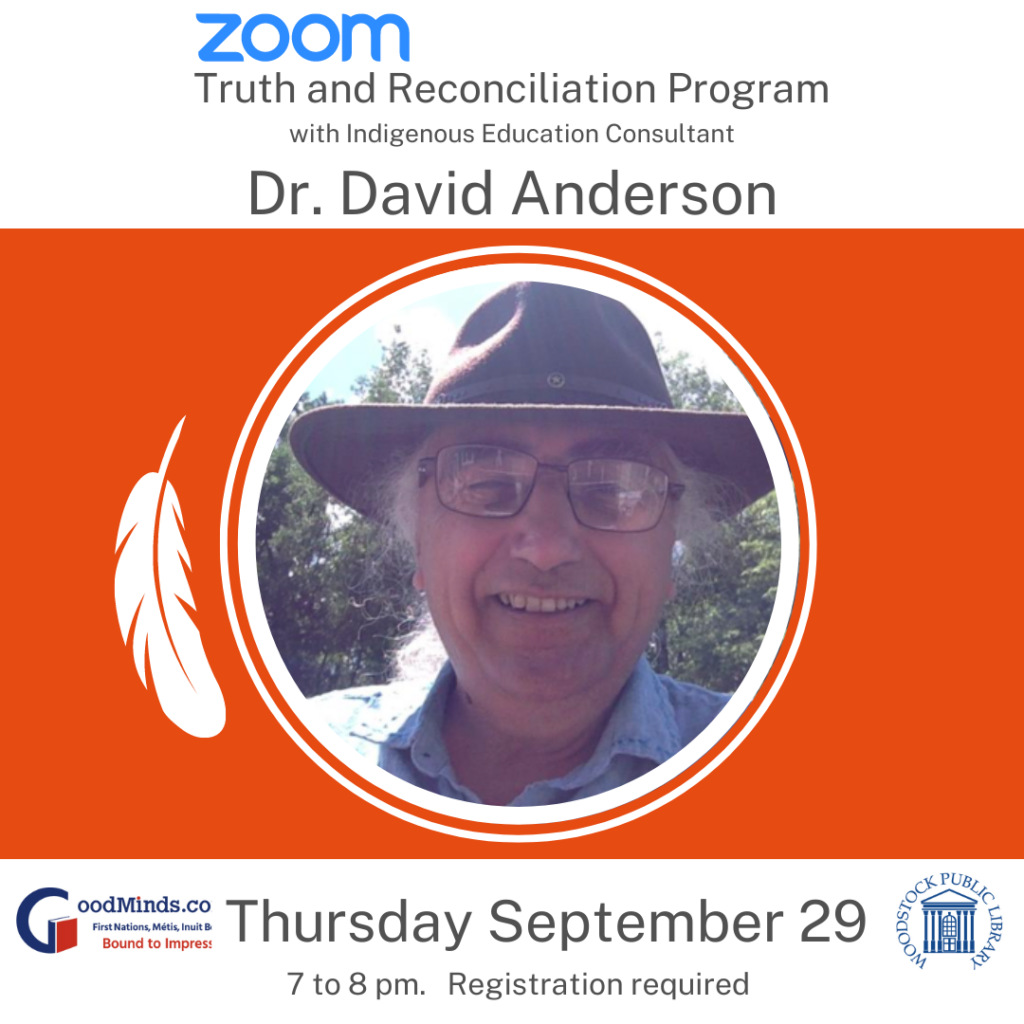 Hello Everyone,
This guest post is provided by the Woodstock Public Library.
They are excited to share with you their upcoming Woodstock Public Library Truth and Reconciliation Event on Thursday, September 29th @ 7 pm. Through conversation with our Ontario Indigenous community, we are welcoming Dr. David Anderson, a well-known Canadian educational specialist who is currently working with Goodminds.com, our neighbouring Indigenous bookstore in Six Nations. This online event is free but requires registration.
Please join them as Dr. Anderson promotes his vision to ensure Indigenous Knowledge is available to all of Our Relatives and Relations!
Unable to attend on the date? WPL will also be offering it on our YouTube channel for a limited amount of time that will be announced through social media.
To register for the event you can either call the WPL directly at 519-539-4801 or register online: www.mywpl.ca – programs – for adults/learning programs