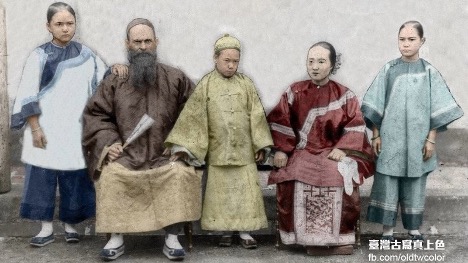 Hello Everyone,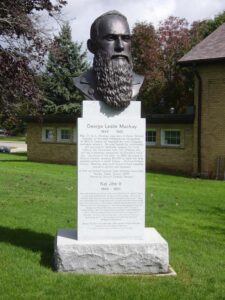 Here's some information that will be of interest to some of our members.
The Canadian MacKay Committee is petitioning Canada Post to dedicate a stamp in 2022, commemorating the 150th anniversary of George Leslie MacKay arriving in Taiwan (then Formosa). Leslie MacKay was born in Embro, Ontario in 1844 and was one of Oxford County's most influential citizens. There is a statue of him, pictured on the right, which can be seen on the lawn of Oxford County's courthouse here in Woodstock, Ontario, Canada.
The Canadian MacKay Committee has provided the header picture of the MacKay family. Text from their site is below in italics. Afterwards is a link to their site.
"On March 9, 1872 Canada first set foot in Asia, in the person of Rev. George Leslie Mackay (1844-1901), a man who founded the first Canadian overseas mission and is now a national hero in Taiwan.
"Mackay of Formosa" was the most famous missionary of his generation, noted for his unusual yet successful methods. He established the first hospital, first modern school, first school for women, and first museum in Taiwan. He is remembered there in school textbooks, on a 2001 stamp, in statues, a museum, commemorative days, and Mackay Memorial Hospital.
It is a surprise to people from Taiwan to learn that Mackay is unknown in Canada today. Commemorating him on a stamp for the 150th anniversary of Canada's engagement in Asia would be a small step to reviving this forgotten history."
If you wish to read more about this petition, click on this link, Commemorate George Leslie MacKay on a Canadian stamp!, and then follow the prompts.