Welcome to the Oxford Historical Society.
Throughout the year the Society presents free talks, usually historical in nature, on a variety of topics. The majority of these presentations are held at the Woodstock Public Library. On this page you will see a listing of the newest presentations.  For a complete listing of upcoming talks and events please click on the Upcoming Events tab.
If you have a topic that you wish to present to the Oxford Historical Society (OxHS), please contact us at info@oxfordhistoricalsociety.ca
If you wish to volunteer or become a member of the OxHS please click on the following tabs: Volunteer or Membership.
Coming Soon: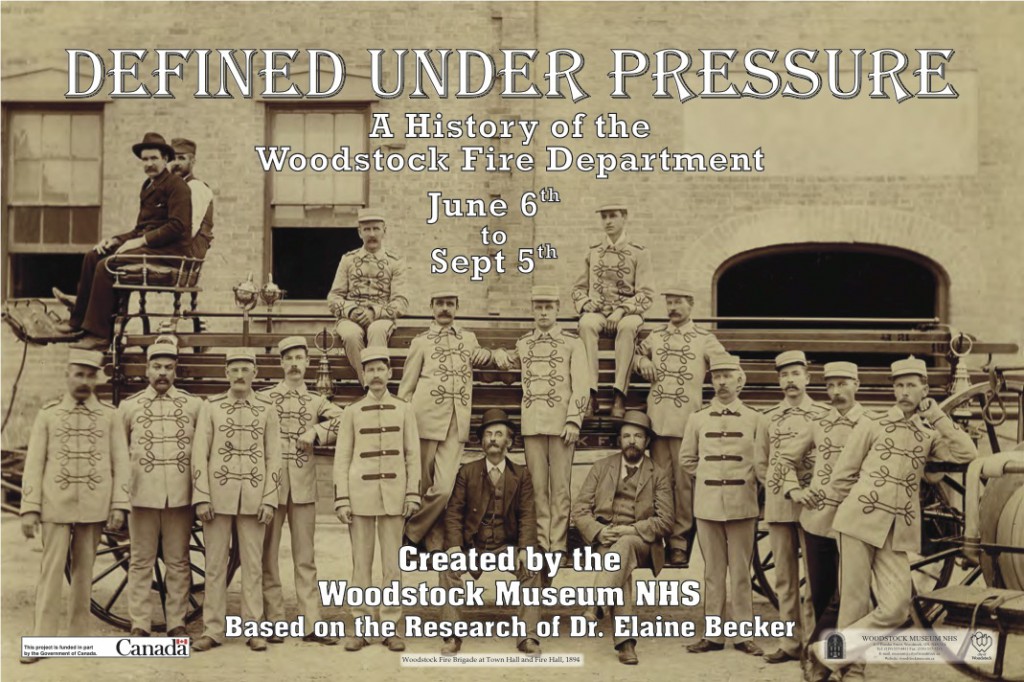 A new book by Dr. Elaine Becker, commemorating the 150th Anniversary of the Woodstock Fire Department, will soon be available for sale by the Oxford Historical Society and the Woodstock Museum NHS. Stay tuned for more information.
Wednesday, May 27, 2015 at 7pm:
Please join us for a special meeting hosted by the Woodstock Art Gallery (WAG). At this event Mary Reid, Director/Curator of the WAG presents an illustrated talk on Woodstock's most notable historical Canadian artist, Florence Carlyle, affectionately called 'Bird', by those who knew her.
The meeting will take place at the Woodstock Art Gallery
449 Dundas Street, Woodstock, Ontario, 519.539.6761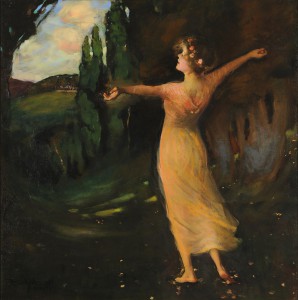 Image credit: Florence Carlyle, Canadian, 1864-1923, Pippa Passes, 1908, Oil on canvas
Purchased with funds donated by the Volunteer Committee and Wintario Grant, 1979
Collection of the Woodstock Art Gallery

Grand Day Out – Saturday, June 20, 2015:
Please join us for a Grand Day Out in downtown Simcoe. This year's annual outing we will visit the Eva Brook Donly Museum, have lunch at the Blue Elephant, then tour the Carillon Tower and have a chance to ring the bells. If time permits we will also visit the Delhi Tobacco Museum & Heritage Centre before heading back to Woodstock. Please open the attached Grand Day Out June 20, 2015, for more information about the places, times and fees. Registration for this event closes Saturday, June 13, 2015.