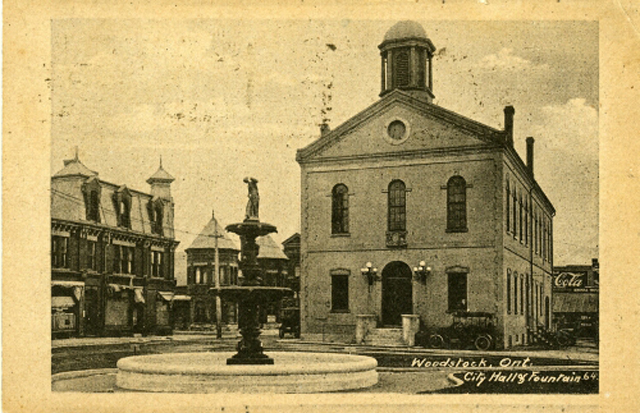 Please join us on Wednesday, May 31st as Karen Houston, Museum Curator, discusses the founding of the Woodstock Museum, NHS and its ties with the community and with the Oxford Historical Society.
From Karen:
"The Oxford Historical Society created a committee to oversee the founding of a museum to highlight the history of Oxford County. The committee consisted of naturalists, historians, university professors and interested citizens. The museum was incorporated in 1947 when artifacts were temporarily displayed in the county courthouse. Members of the committee worked on fundraising, preparing future exhibits, and learning museum best practises.

The committee later acquired a permanent home for the museum on the top floor of the Old Town Hall, which housed the City of Woodstock's council chambers and mayor's office on the main floor. Artifacts were moved into the new space and displayed for viewing.

The museum first opened on Jan. 28, 1948, on the second floor of the Old Town Hall.

Originally called the Oxford County Museum, it was renamed the Woodstock Museum in 1985 when the City of Woodstock took over operation of the museum and its collection.

Today the museum continues to reside in the Old Town Hall, which is designated as a national historic site"
Presentation on the Woodstock Museum's 75th Anniversary will be held at the Woodstock Museum, NHS, on Wednesday, May 31, 2023. Doors open at 6:30pm.
This is a free event, all are welcome to attend.