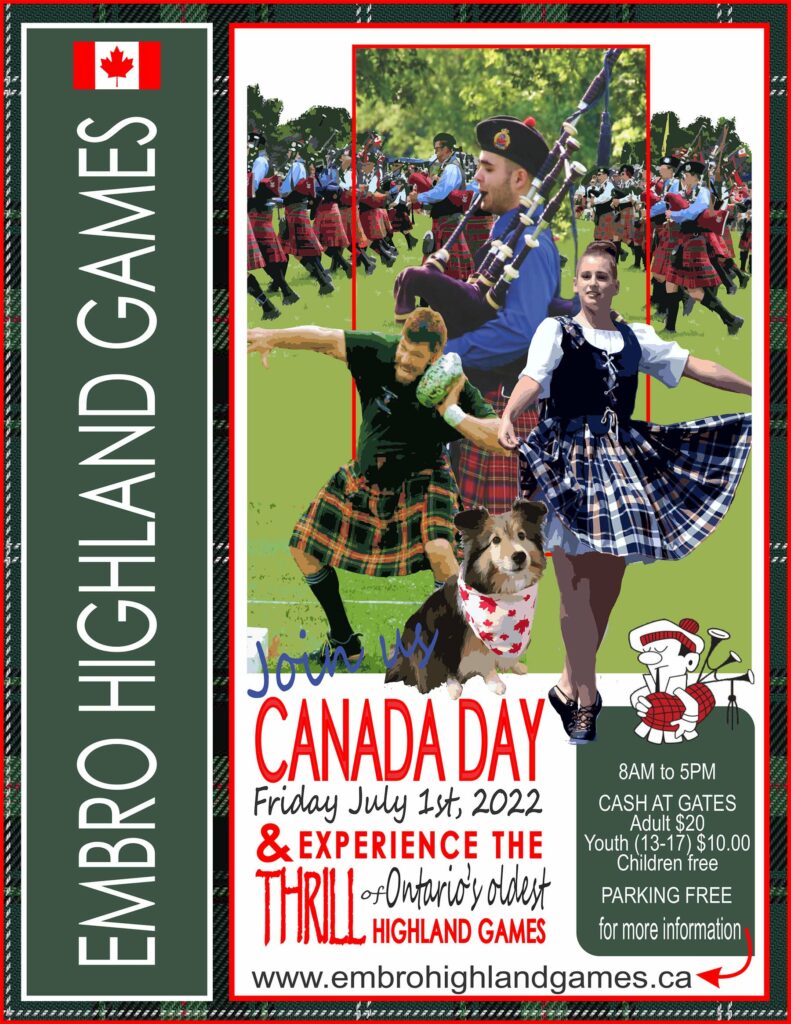 Hello Everyone,
Once again the Embro Highland Games are being held. This is their 83rd year! They are the oldest Highland Games in Ontario!
Come and join in the fun of the Scottish games to celebrate Canada Day in Embro ON, on Friday, July 1st, 2022!
This year's event includes a special group from the Toronto Taiwanese Community, complete with a choir and dancers. It is in celebration of the 150th anniversary of George Leslie Mackay, a Presbyterian Minister from Embro, who went on a mission to Taiwan in 1872. It was in his honour that the County of Oxford citizens donated funds to build the first school in Taiwan. To this day Mackay is still revered in Taiwan!
To learn more about this event visit their website: Embro Highland Games
Thanks to Janice & Doug Ferguson for providing the information for this post.